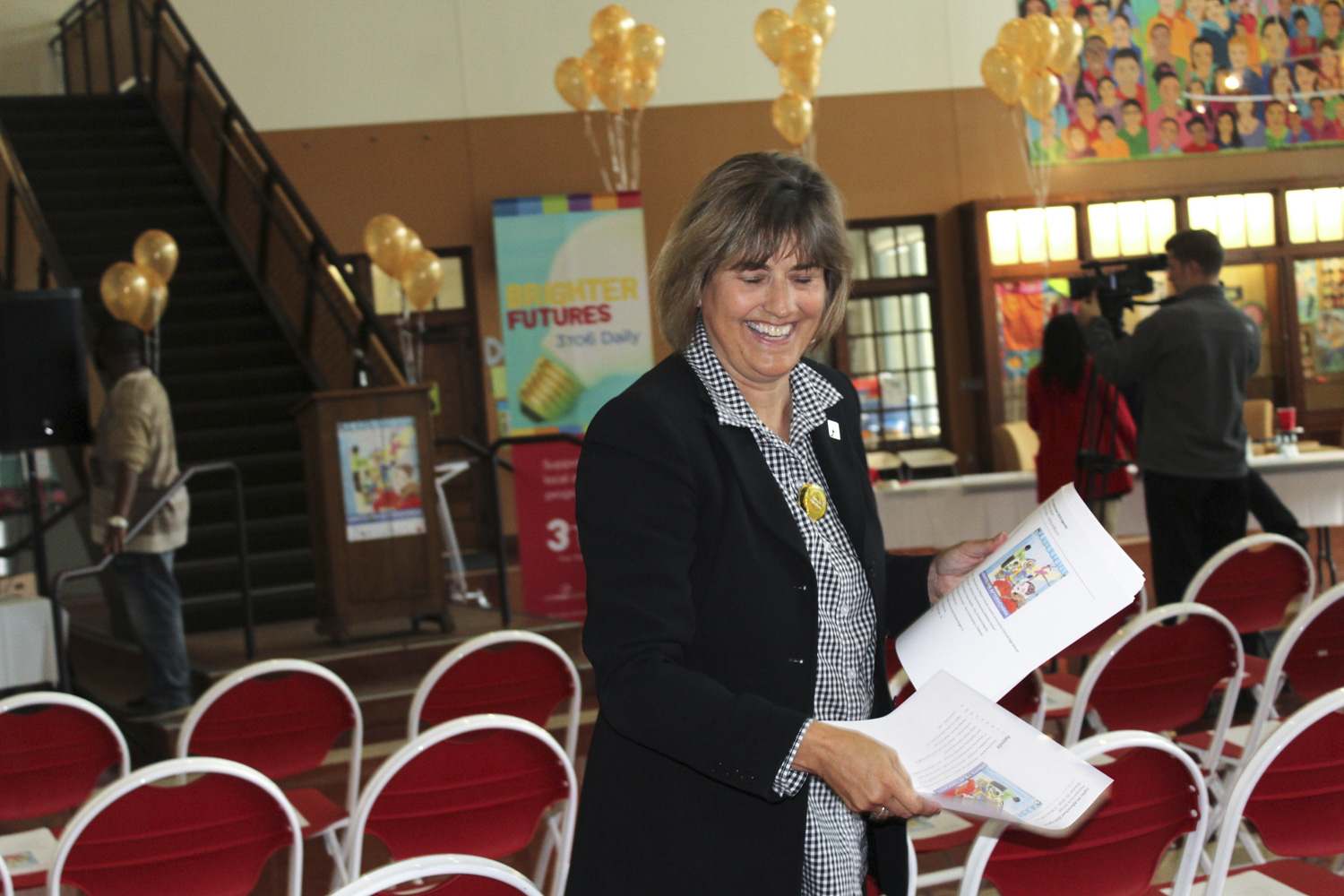 Lynn Heemstra, MSSA, Executive Director of Our Community's Children, a partnership of the City of Grand Rapids and the Grand Rapids Public Schools, has been chosen by the Jack, Joseph and Morton Mandel School of Applied Social Sciences at Case Western Reserve University as one of the school's 100 extraordinary alumni at their Centennial Celebration.
The award is given to alumni who embody the Centennial theme: Inspiring Hope, Shaping the Future.   Lynn Heemstra is a nationally recognized city and community leader in system-building work for children.  As a graduate of the Grand Rapids Public Schools, she is honored to give back to the district and city where she was born, raised, and educated.
As the first Administrator of Our Community's Children, she was instrumental in developing the first ever Grand Rapids Youth Master Plan engaging young people as leaders and driving better outcomes for children.  She has generated over $75 million in national, state and local investments to ensure quality afterschool learning opportunities for children in every school.  Local youth are now actively engaged at the municipal level shaping decisions for their future.  Under her leadership, Grand Rapids is recognized in the top tier of cities with the National League of Cities for city-school collaboration and youth engagement.  In 2013, President Obama recognized her Mayor's 50 (now Mayor's 100) campaign and youth employment program as a national example of creative public-private partnerships for youth. Lynn has broad-based experience in child and family policy analysis, advocacy, and program development across government, education, and mental health sectors.  She worked for several years in Great Britain earning certification through the Tavistock Institute, and facilitated numerous cultural exchanges in the US with Italy, Finland, Zimbabwe, and Australia.  Lynn is charter member of the Michigan Afterschool Partnership and the National League of Cities Afterschool and Education Policy Advisors Network.   She received her Bachelor's at Calvin College.
   The award was presented on October 15, 2016 in Cleveland, Ohio.
About Joseph, Jack &Morton Mandel School of Applied Social Services:
Advancing leadership in social work and nonprofit education, scholarship, and service to build a more just world.
Consistently ranked among the nation's foremost graduate schools of social work, the Mandel School has always understood the history and dynamics of social work and nonprofit management.